Dynamic analysis of muscle activity and biofeedback in any environment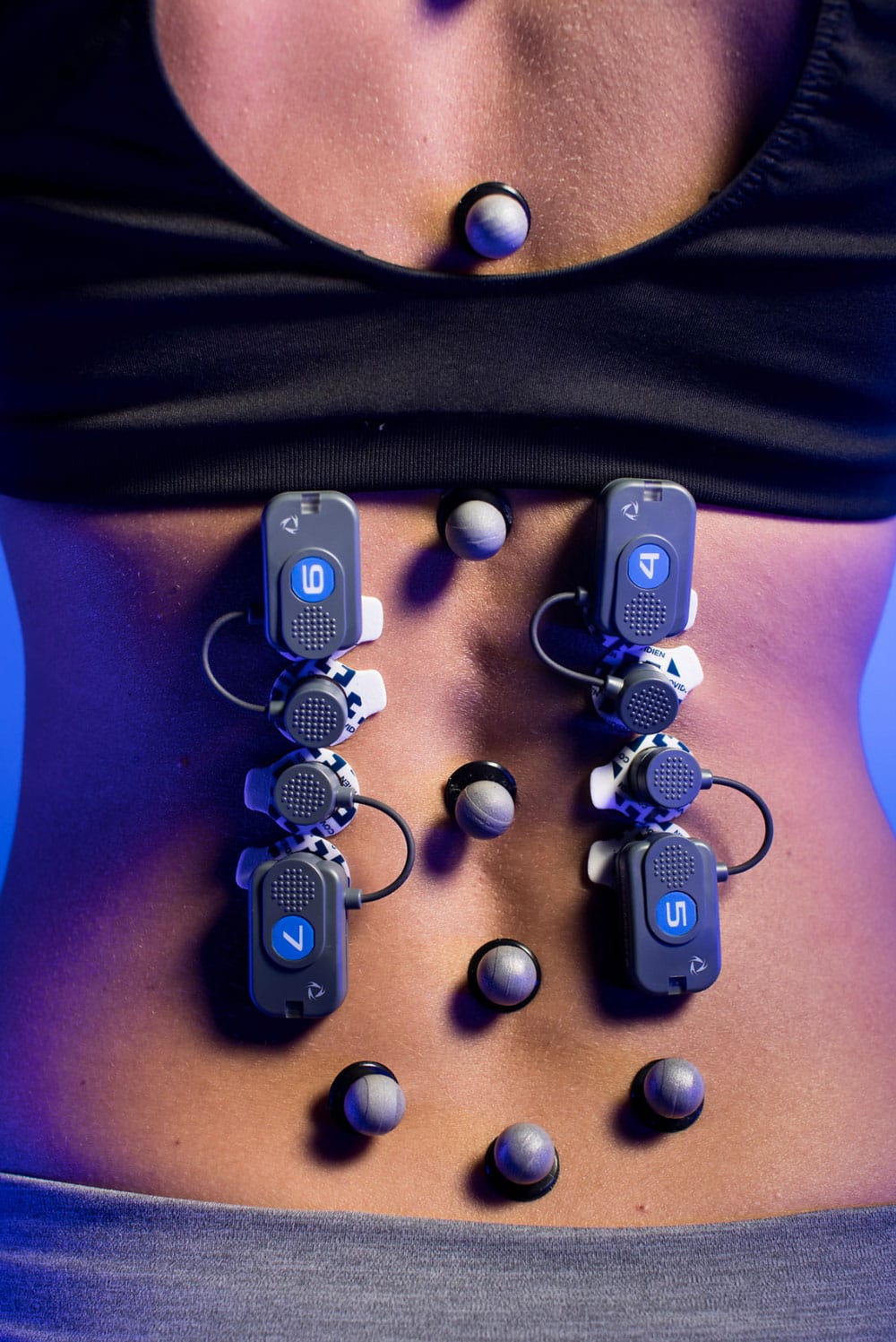 FREEEMG is a wireless device for surface electromyography (EMG) analysis. Signal accuracy, the absence of wires, the lightness and reduced size of the probes are features enabling users to assess any type of movement, for each body part, without altering the natural movement of the person being tested.
Thousands of centres worldwide use our EMG device in various fields such as: research, sports, occupational medicine, gnathology, neurology and orthopaedics.
FREEEMG is a single system used for multiple purposes: from monitoring to diagnostics and up to injury prevention.
FREEEMG is also available in the H2O version: it is the evolution of BTS technology for EMG analysis specially designed for water measurement.
Thanks to a special protective gel, the electronic components included in the case are completely waterproof and allow the probe to be immersed in water up to a depth of 3 metres (IP68 classification).
The muscle activity evaluation in water can be carried out for both rehabilitative purposes (neuromotor and orthopaedic), and in sports contexts (water sports, indoor training and post-injury recovery). Moreover, to the higher resistance to sweat, the probes are ideal for use in any other sport.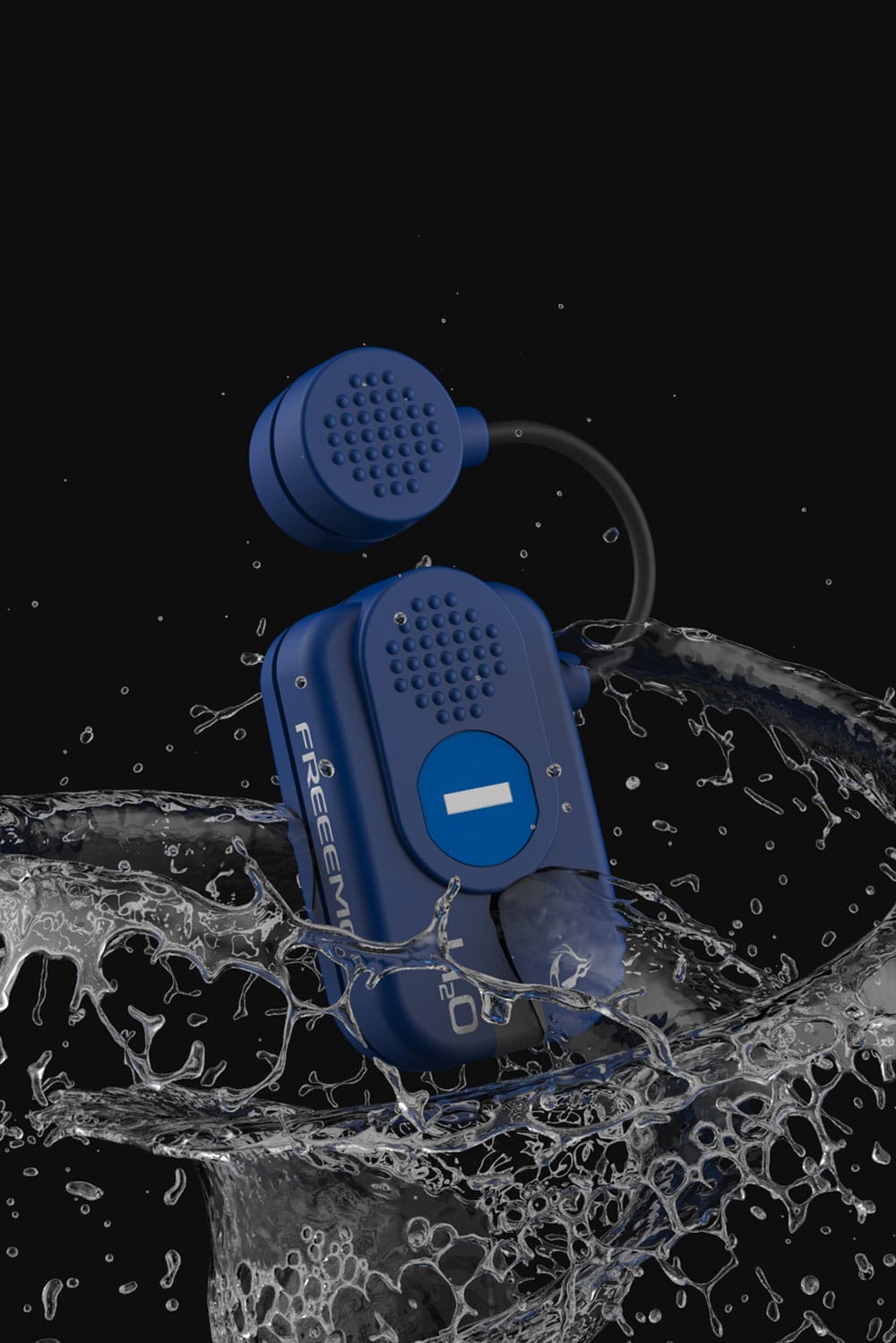 Technical highlights
Battery life
>6h
of continuous acquisition
Why choose it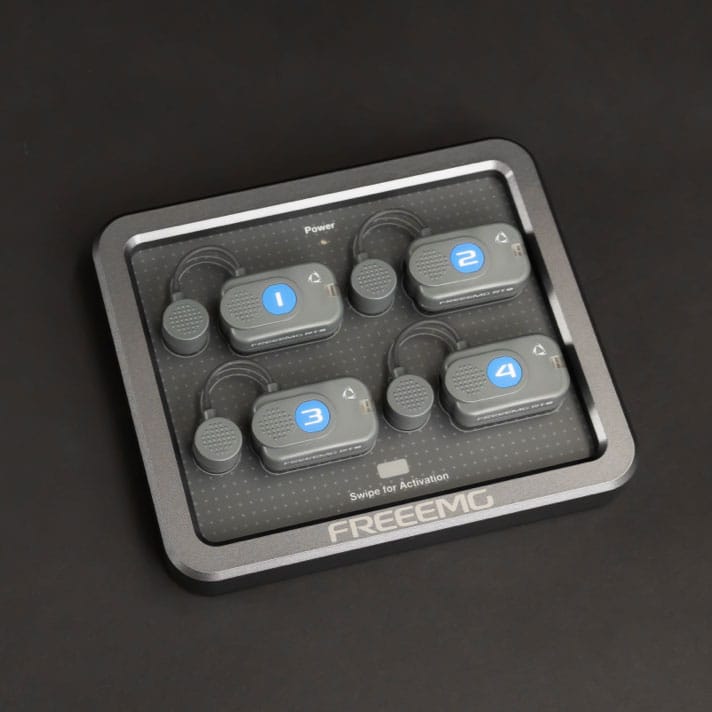 Thanks to our wireless miniaturized probes, even the weakest signals will be detected and accurately captured. Each probe is equipped with internal memory to ensure uninterrupted recording in case of temporary connection loss and to allow for acquisitions in wide spaces and open fields.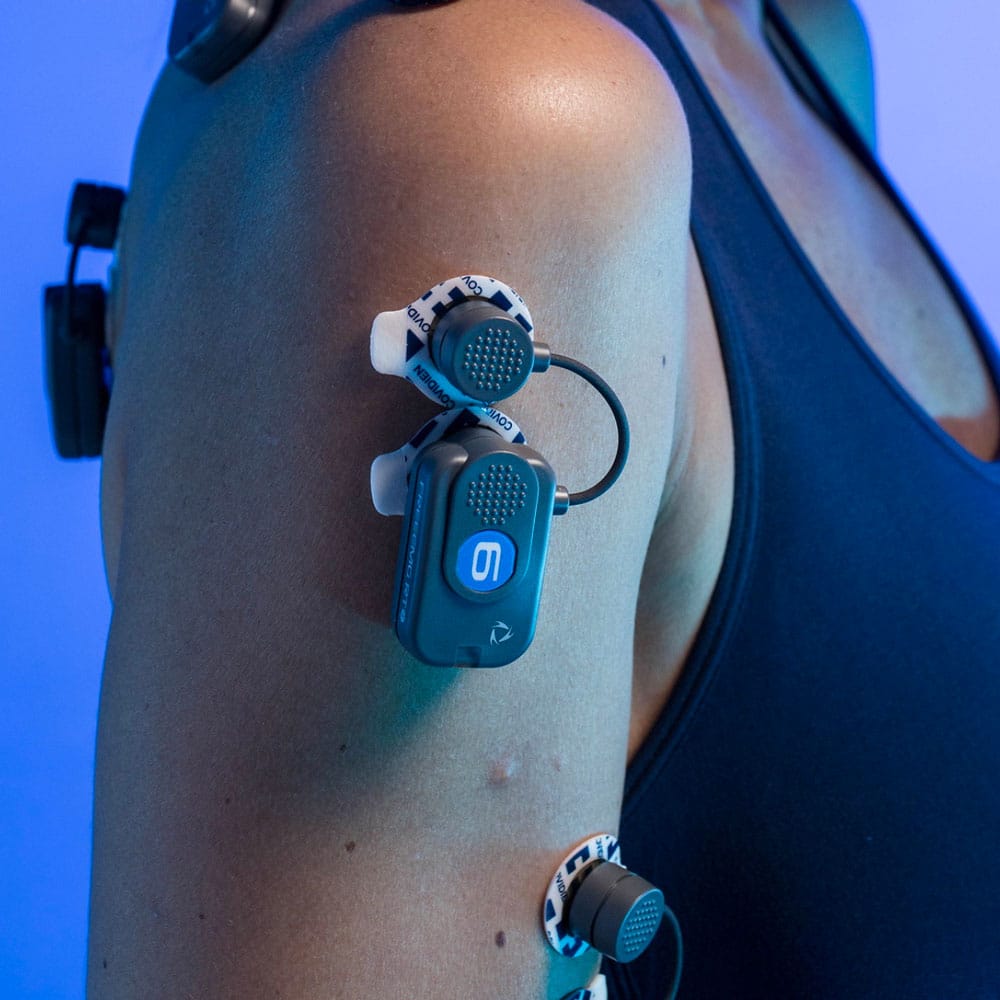 Preparing the subject for testing has never been so quick: the probes are directly attached to the pre-gelled electrodes, with no need for additional fastening. The complete absence of wires reduces not only patient distress during preparation but also grants them full range of motion during tests, without any restriction.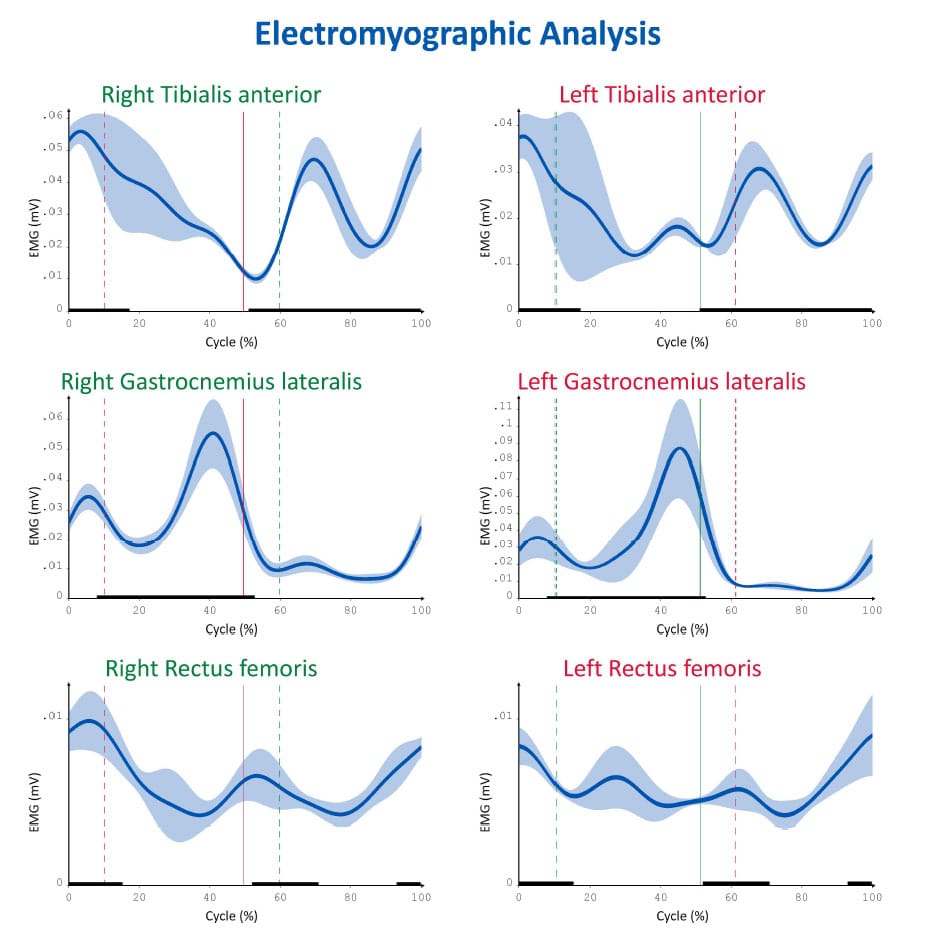 Predefined analysis protocols
A large variety of predefined analysis protocols allow for muscle activity assessment during specific exercises. The software analyses the collected information and generates graphical results allowing for immediate comparison with normal ranges.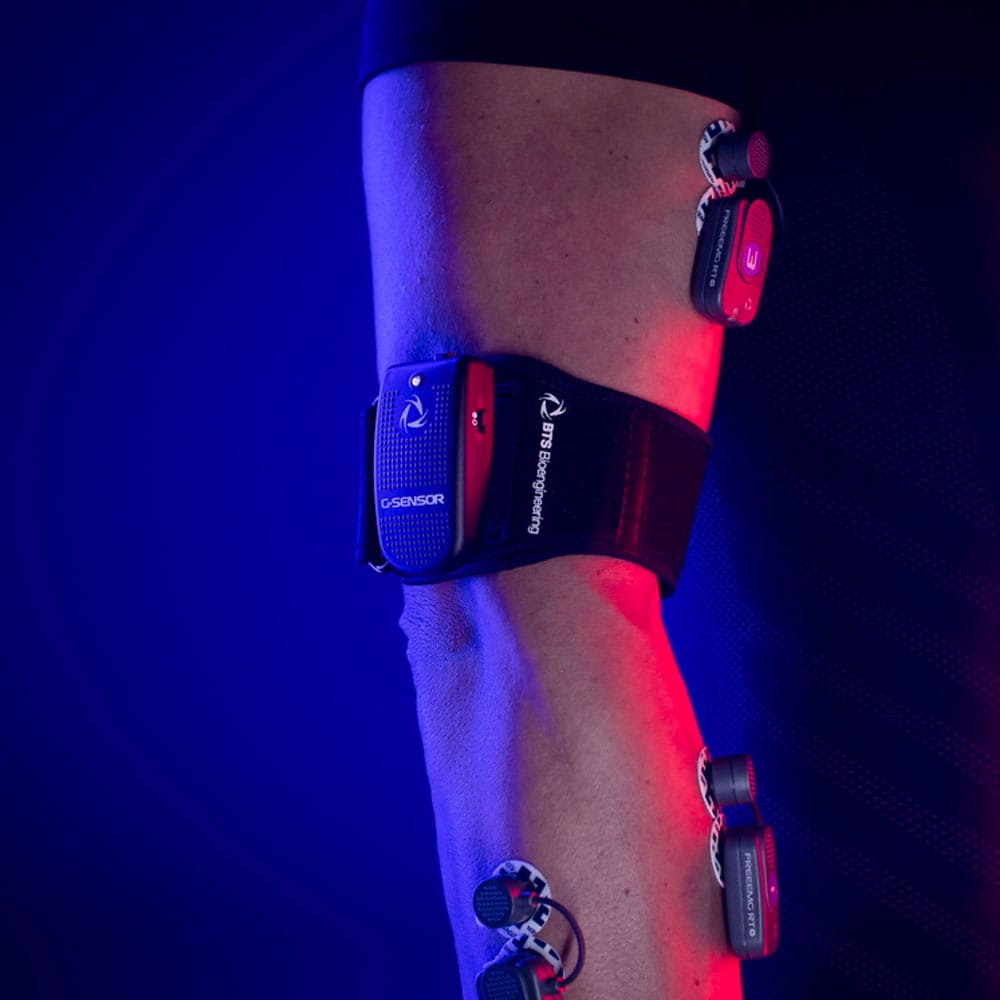 Integration with the BTS inertial sensor
Thanks to the integration of the G-SENSOR, FREEEMG makes it possible to carry out a dynamic functional assessment of the activation status of specific muscle chains. Discover more about our Functional protocols packages on the
FREELAB
page.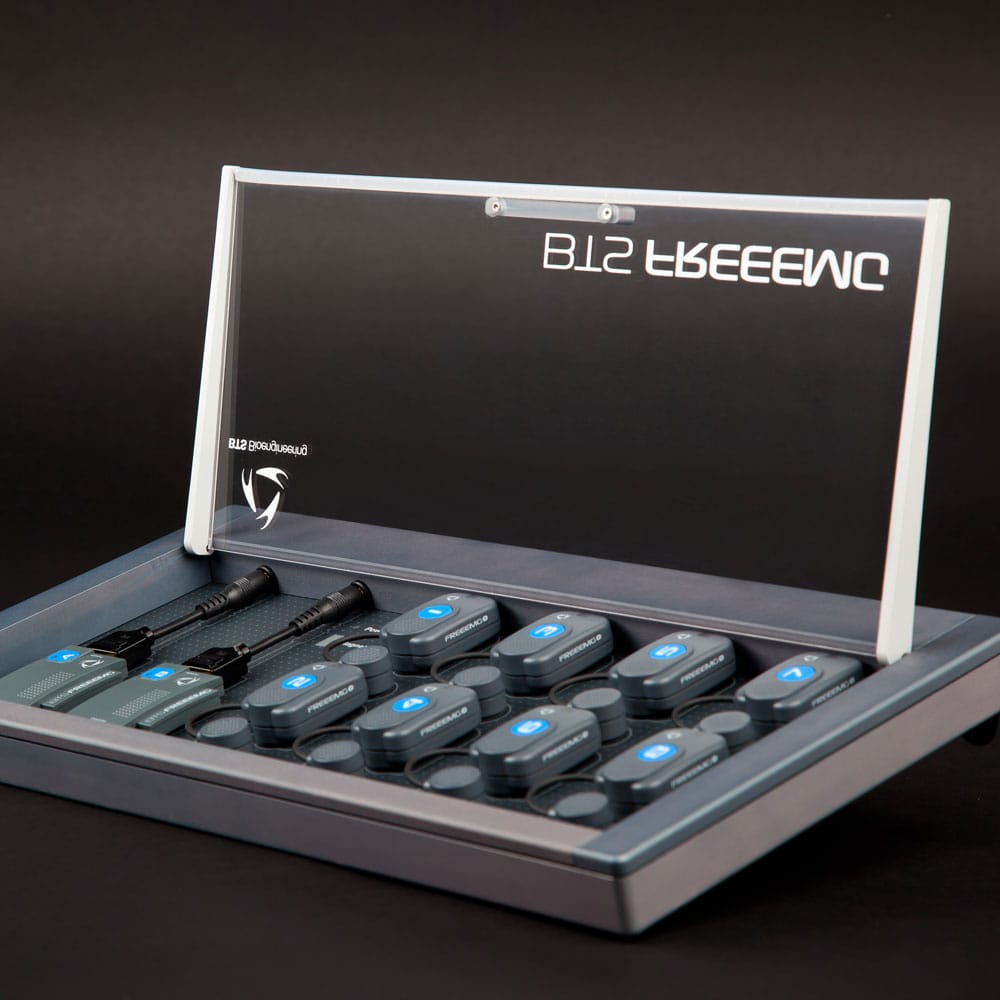 Does not require dedicated spaces
The system can be installed on any Windows laptop and is completely wireless. It does not require a dedicated space but can be used in the lab as well as in open spaces. The system is supplied with a carry case for easy portability.
EMG Analysis has never been so quick and easy
Based entirely on wireless technologies, BTS FREEEMG uses up to 20 variable geometry probes for the acquisition and transmission of EMG signals. It also manages probes for the connection of electrogoniometers, allowing the assessment of angles, angular velocities, angular accelerations and footswitches for foot-floor contact area detection. All the probes are easy and quick to recharge by clipping them onto the proprietary probe charger.
Up to 20 probes, selectable among EMG, electrogoniometers and footswitch
More than 6 hours of non-stop acquisition
Easy and quick to recharge by clipping onto the proprietary probe charger
Active and variable geometry electrodes
Record of miniaturization weighing only 13 grams.
On-board solid-state buffer memory to secure data in case of any WiFi signal loss
Up to 20 meters for the data transfer between the probes and the workstation
Native integration with BTS motion caputre systems, inertial sensors, force platforms, video cameras.
Integration with third-party systems
Software for clinical assessment and performance analysis
Object-oriented software for the development of customised protocols
Development tools
Wireless Probes
| | |
| --- | --- |
| Surface electrodes | Variable geometry electrodes with snap connectors – 16-bit resolution – acquisition frequency 1KHz |
| Data transmission | Wireless IEEE802.15.4 data transmission (probes – USB receiver) – Real Time |
| Battery | Rechargeable with proprietary charger (snap connector) – lithium-ion polymer |
| Autonomy | Over 6 hours of continuous acquisition |
| Acquisition range | Up to 20 meters (65 feet) in free space (without obstacles) |
| Holter | The solid-state memory allows data storage up to 1 hour and 40 minutes for systems with less than 6 EMG probes, and up to 2 hours for systems with more than 6 EMG probes |
| Memory | On board solid-state buffer memory system |
| Weight | 13 grams (battery included) |
| Size | 41,5×24,8x14mm mother electrode – Ø 16x12mm satellite electrode |
| Certification | Class "IIa" |
USB Receiver
| | |
| --- | --- |
| EMG channels | Up to 10 wireless probes each receiver (no more of 2 receivers allowed) |
| Weight and size | 80 grams – 82x44x22,5mm |
Request information on FREEEMG