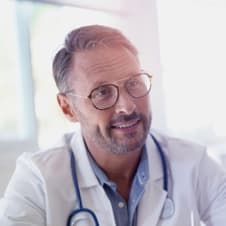 PLEASE NOTE The contents on this site that refer to products falling under the category of medical devices are intended for health care professionals only.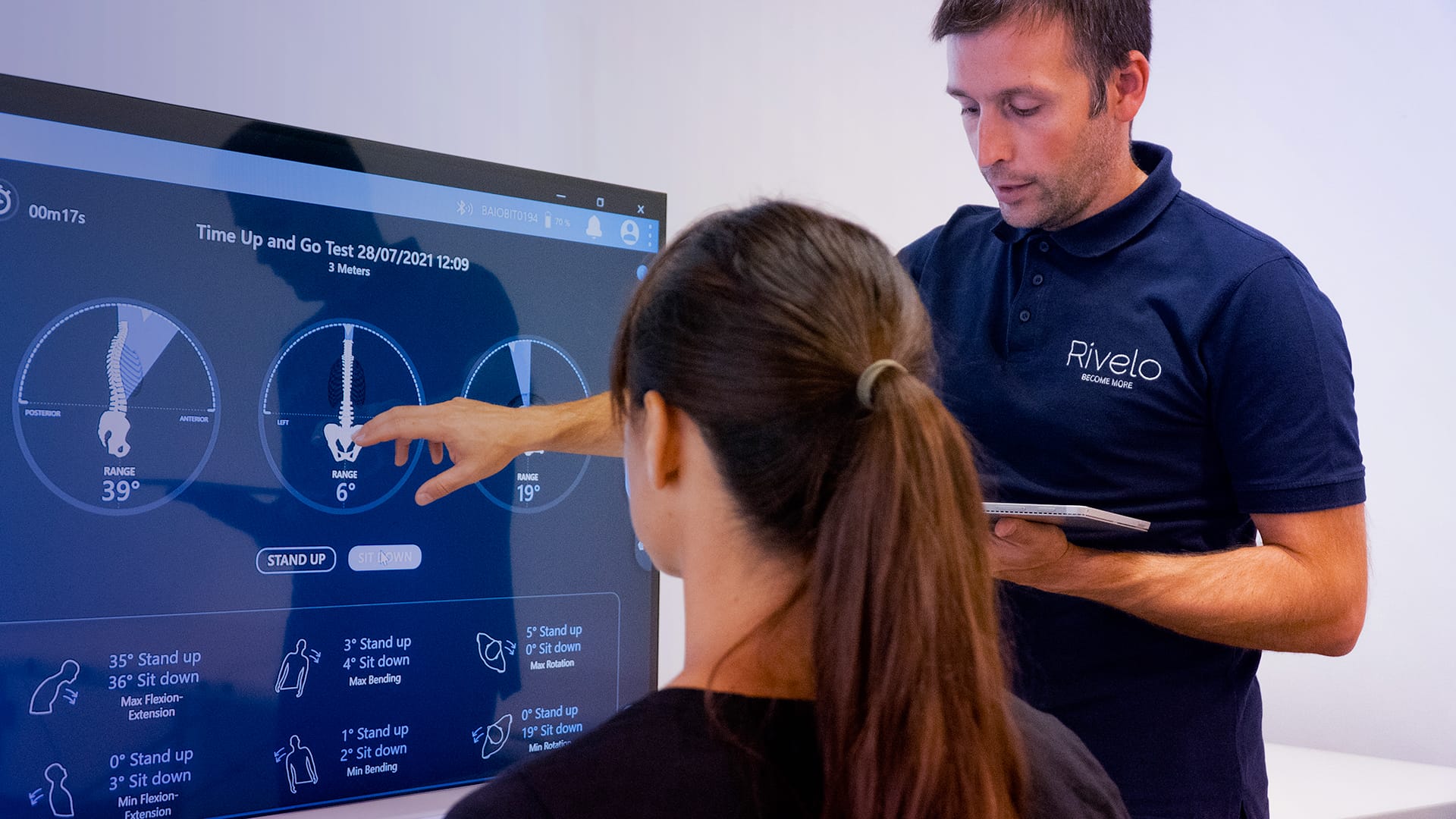 BAIOBIT
Wearable motion analysis system
Discover
Objective evaluation of movement and biofeedback exercise for rehabilitation and return to sport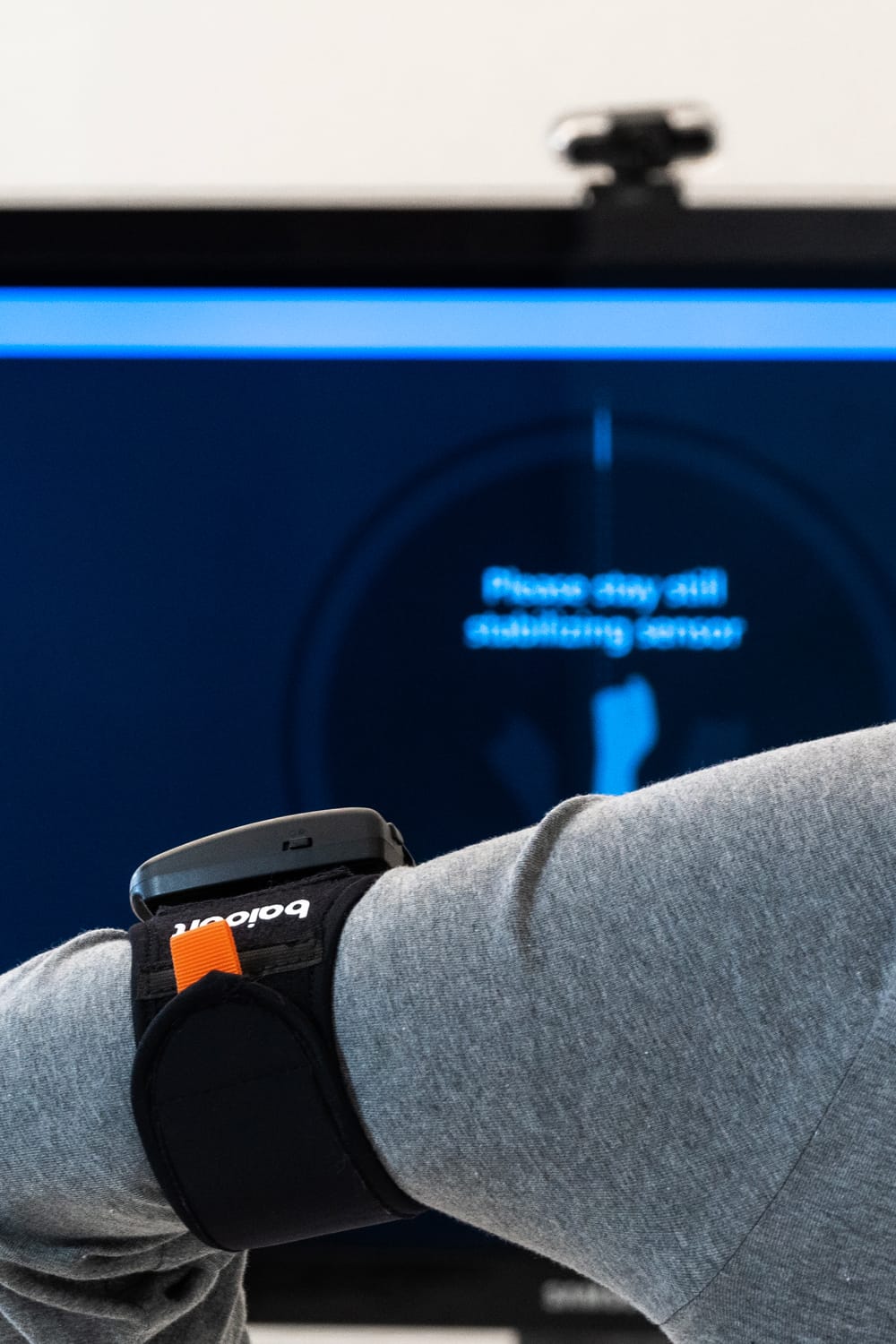 Baiobit is an innovative, fully wireless medical device that allows patient's movements to be quickly analysed in a non-invasive way.
A constantly updated user-friendly software allows you to take care of your patients with immediate results processed in real time.
Baiobit allows you to offer a therapeutic exercise plan supported by digital biofeedback: the software provides sound and visual cues to make rehabilitation more engaging.
Thanks to baiobit you can objectively measure the patient's motor function through an analysis of the movement of the main body districts.
Baiobit provides intuitive reports that show the results achieved through the rehabilitation sessions over time, making it easy to share them with the patient.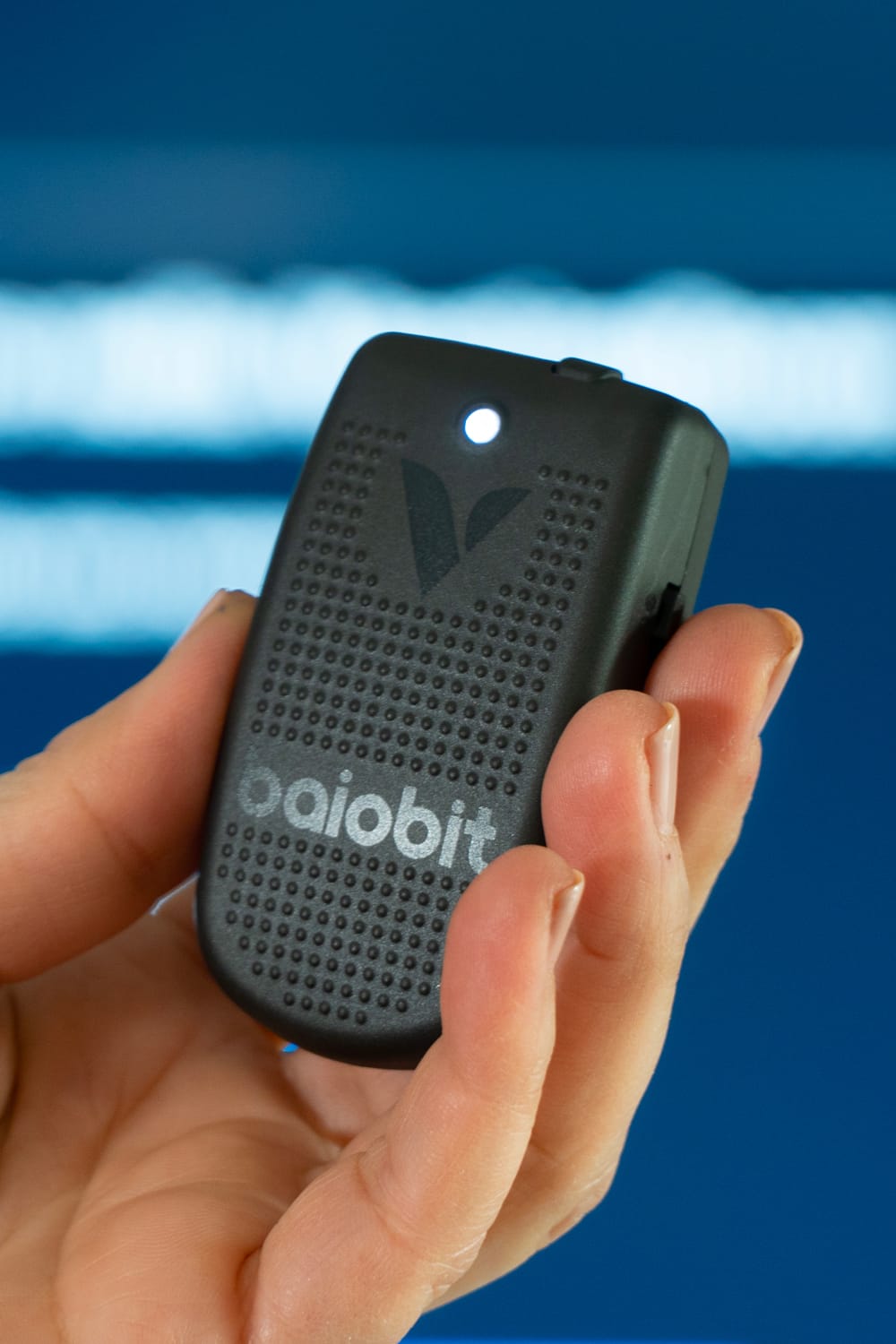 Highlights and plus
Motor Therapy
Cognitive Therapy
Biofeedback
Bluetooth
Integrated
pulse oximeter
Multi-user Software
Why choose our system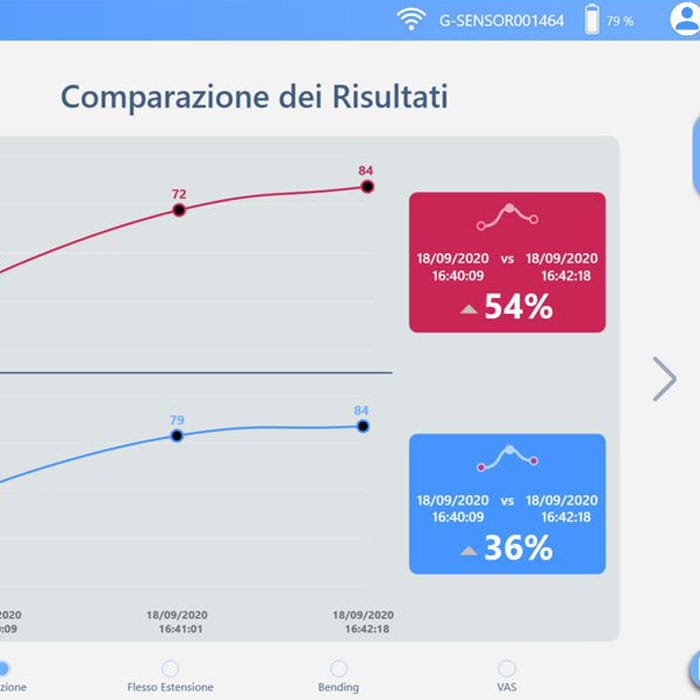 Baiobit provides objective data about patient movement. By comparing the reports of the various sessions, you monitor the progress of the rehabilitation process.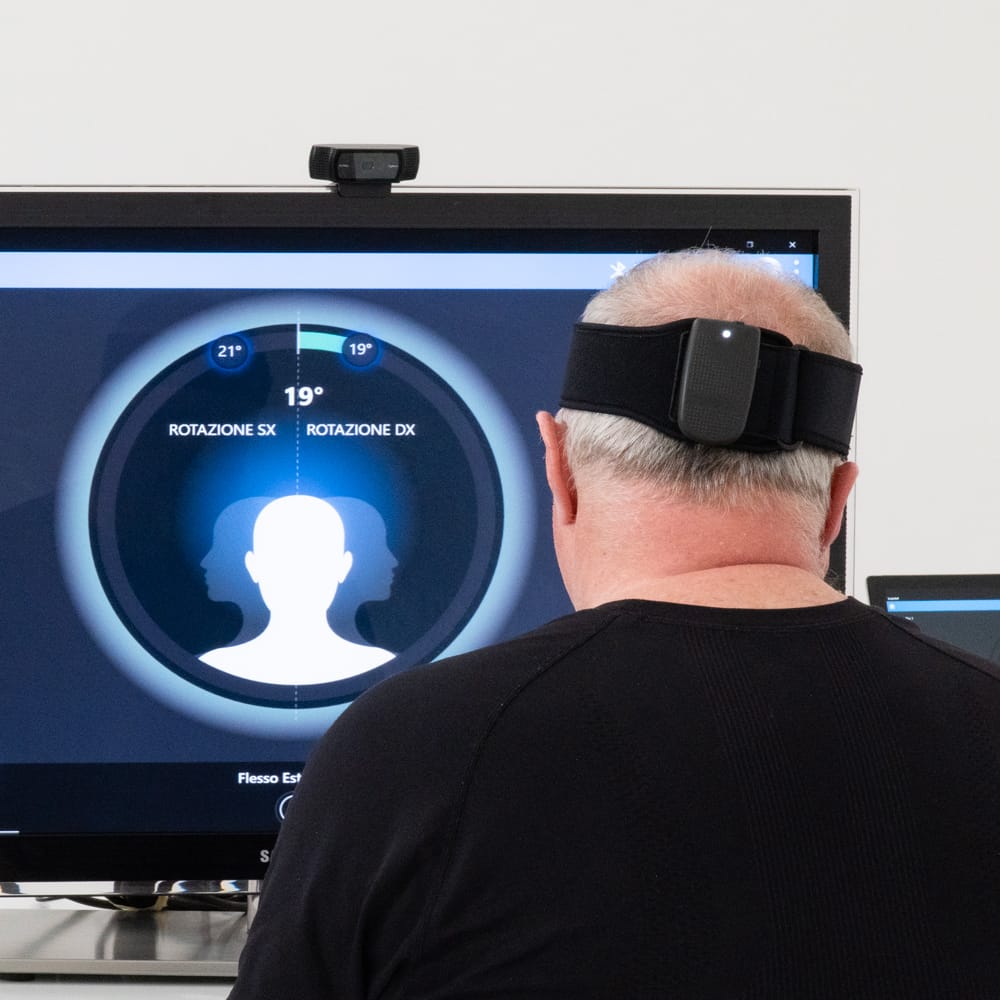 All the therapeutic exercises included are supported by biofeedback. During the session, the patients receive sound and visual cues that actively engage them and speed up their recovery.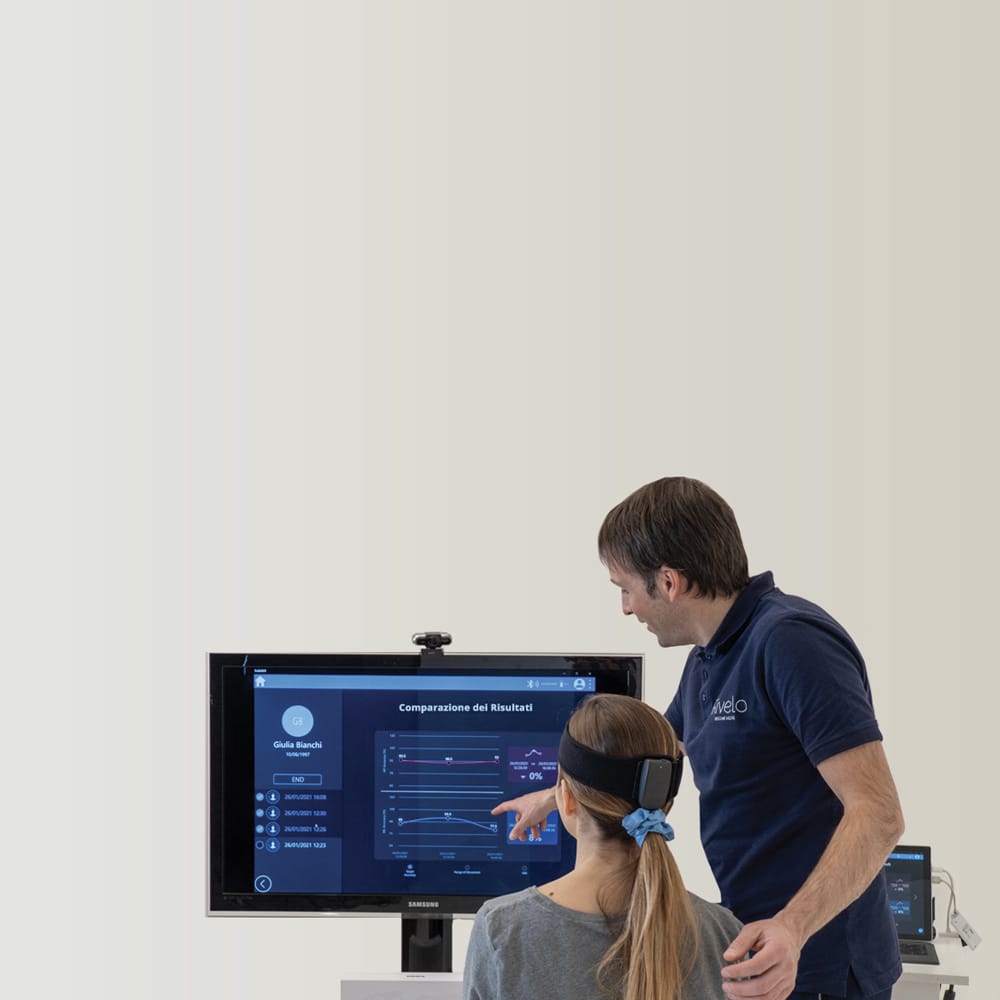 Involvement of the patient
Baiobit provides an easy-to-read report at the end of each session. By comparing the data obtained throughout the various phases of the rehabilitation process, you can easily and clearly show your patients their progress.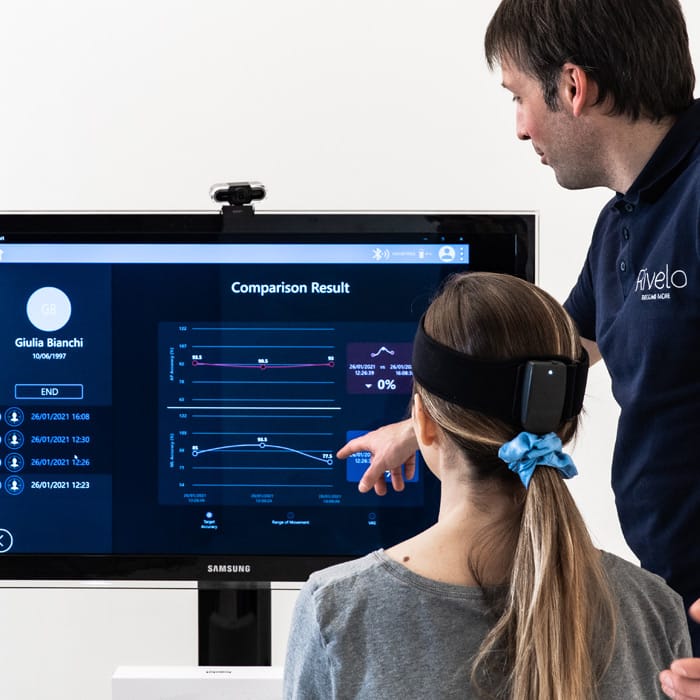 Rehabilitation program design
Baiobit helps you choose the best therapeutic program for each patient. Thanks to the repeatability of motion measurements, you monitor the evolution of the patient's motor skills over time.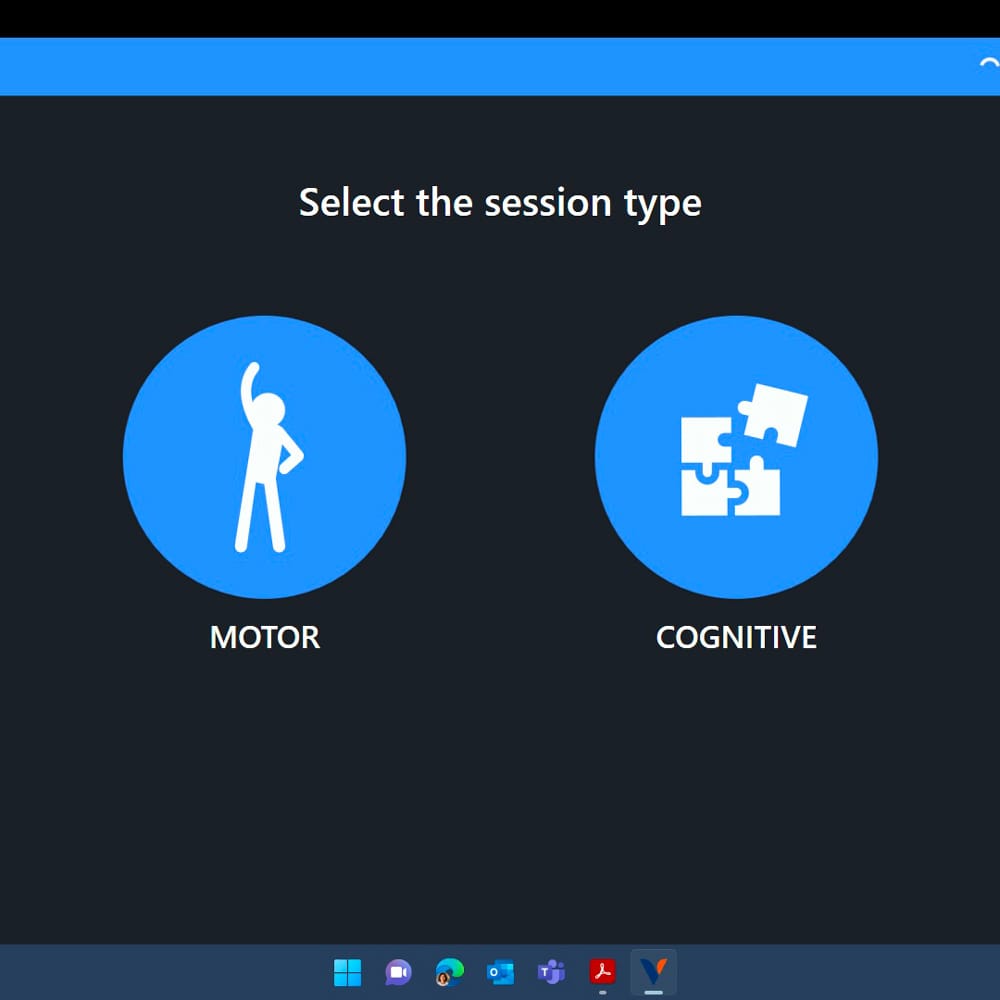 Motor and cognitive rehabilitation
A single system to offer motor and cognitive rehabilitation with constant monitoring of vital functions (integrated pulse oximeter).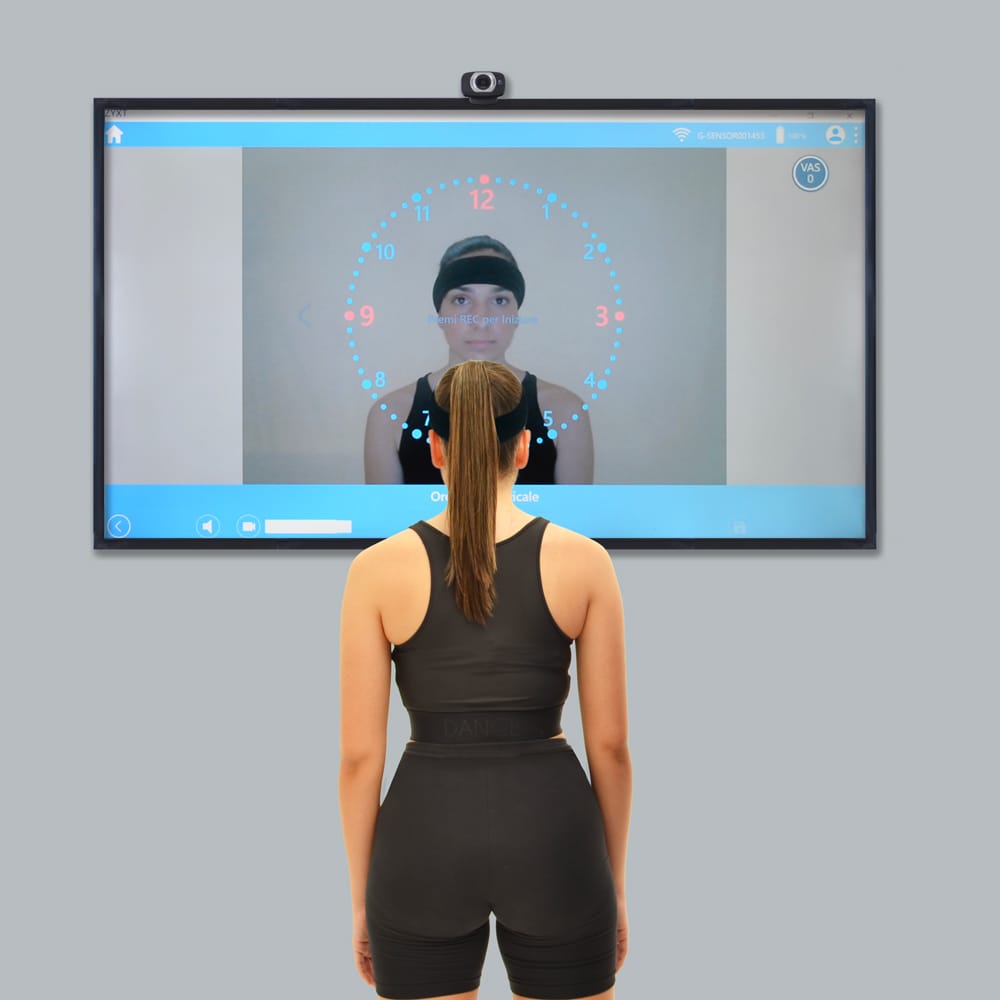 The patient's mirrored image on the TV is superimposed by graphic elements in real time for the execution of selective functional movements, without the use of avatars.
What is it about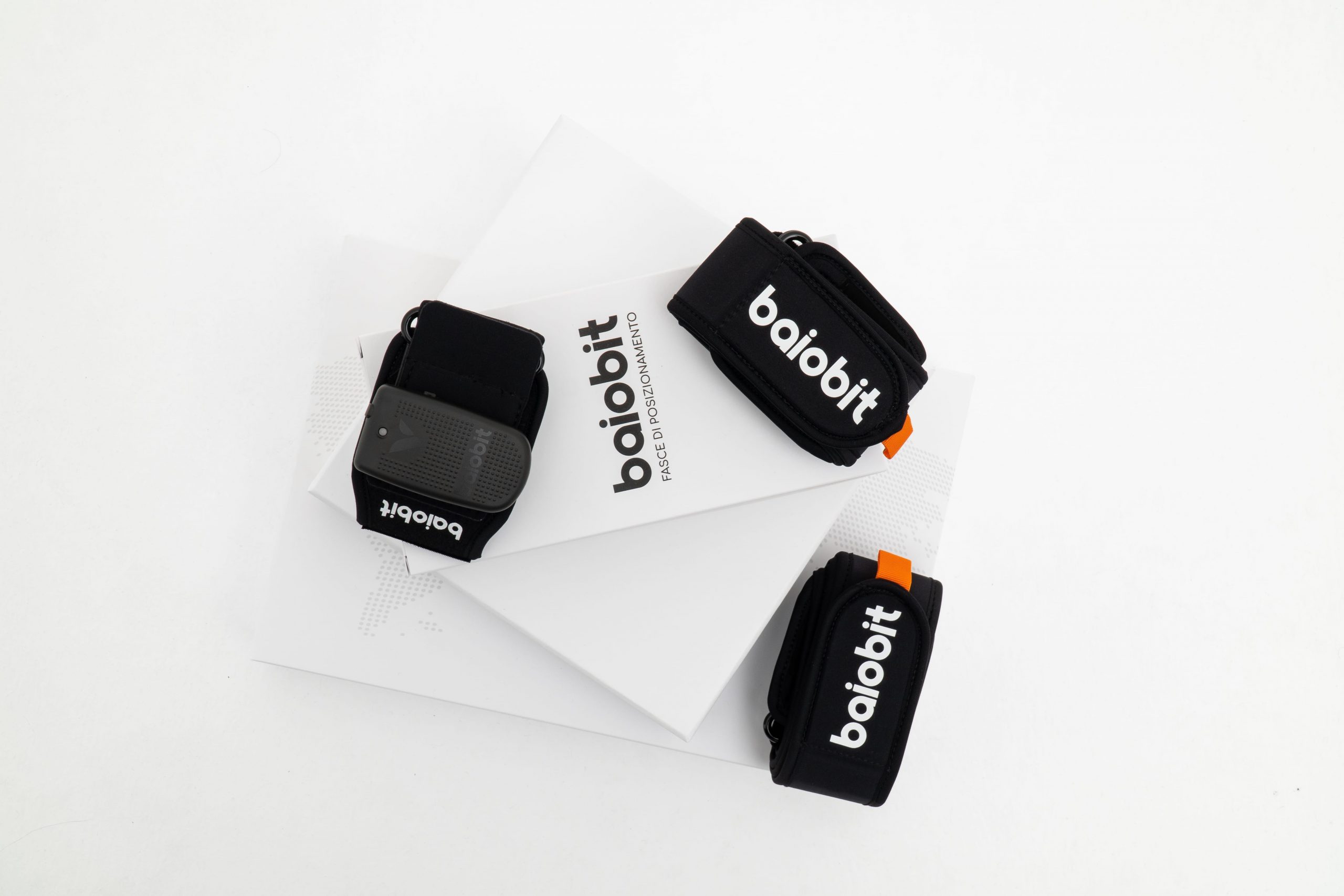 A light and handy medical device designed to make precise and fast measurements. The kit consists of:
1 wearable motion sensor that guarantees freedom of movement
3 belts of various lengths to adapt to the body districts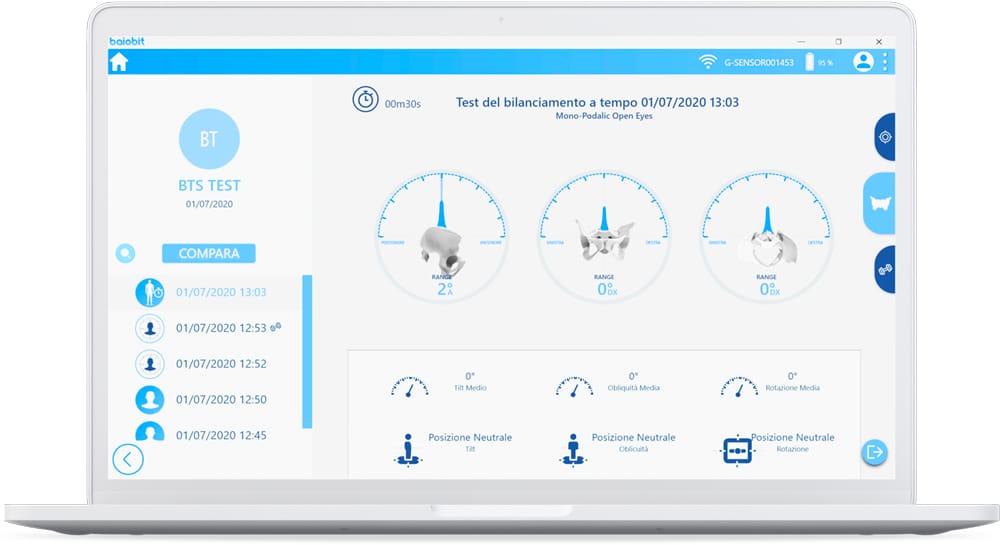 A constantly updated user-friendly application to take care of your patients, obtaining immediate results through:
customer profile creation
wide selection of tests and exercises
real-time data acquisition and processing
generation of easy-to-read reports
comparison of collected data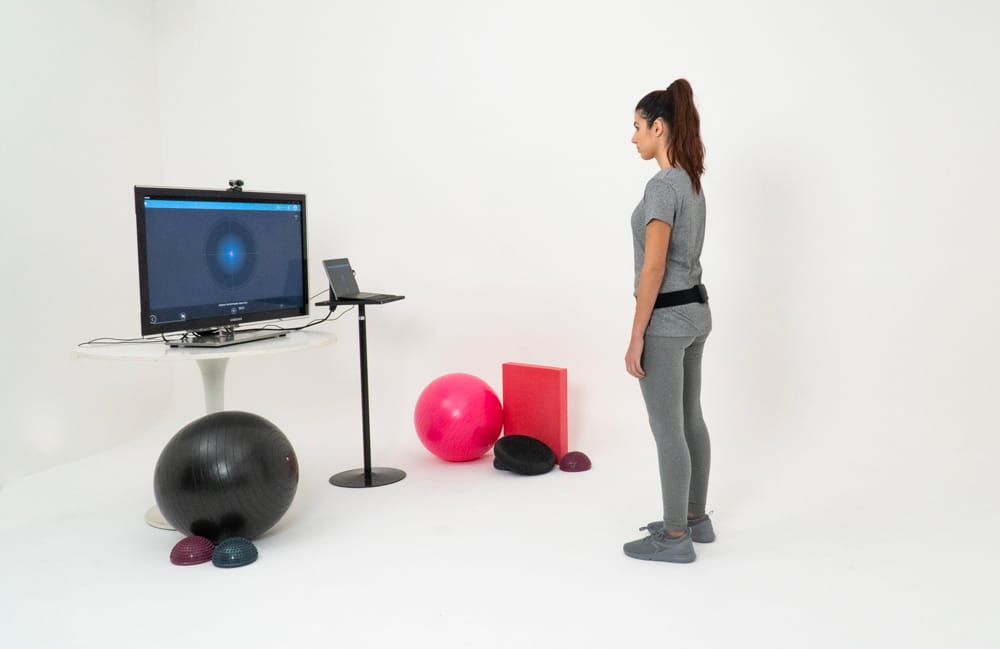 Under the direct and constant monitoring of the clinician, during the motor rehabilitation sessions the patients wear a sensor that measures their movements in real time. In addition to the proposed therapeutic exercises, the system also includes functional tests for patient evaluation and follow-up.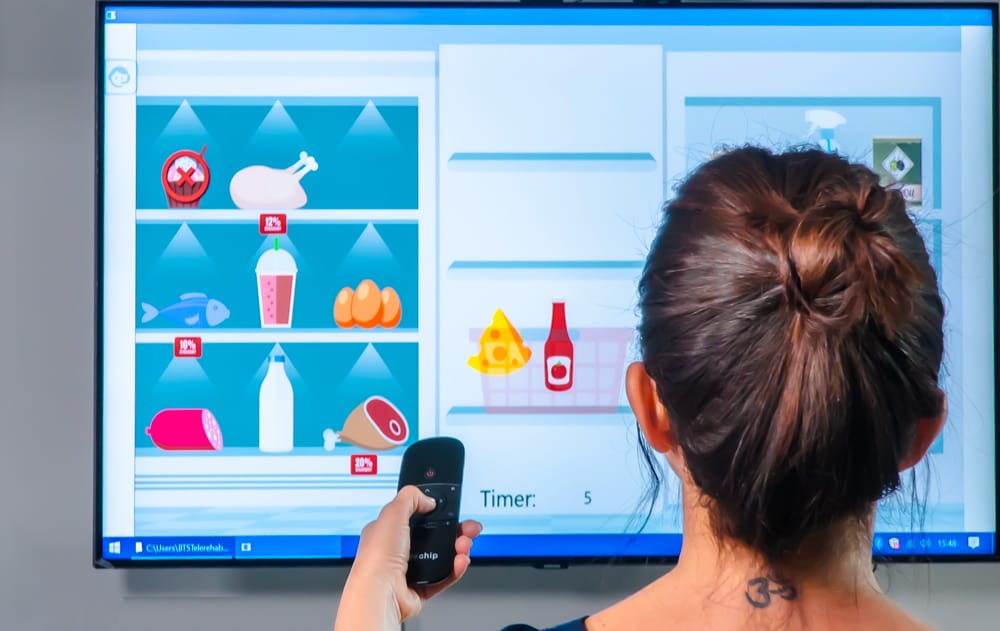 The proposed cognitive rehabilitation exercises aim to restore or compensate for the impaired cognitive functions that may occur in patients with neurological problems, in particular by training specific cognitive domains such as memory, attention, executive functions, and perception.
A unique analysis tool
Baiobit is the culmination of years of research in the field of motion analysis: in less than 37 grams, it features record-breaking technological innovations that make it a one-of-a-kind analysis tool.
What's included in the kit
Bluetooth sensor
baiobit software
3 positioning belts
1 magnetic holder
"Qualified Center" badge
RANGE OF MOTION
Accurate instrumental analysis of joint range of motion.
It includes:
Test: Cervical, Shoulder, Trunk, Free angles
Biofeedback exercises
GAIT & BALANCE
Walking and balance assessment to create tailor-made rehabilitative programs.
It includes:
Test: Timed Up and Go, Walk, Balance
Biofeedback exercises
RETURN TO PLAY
Support in the recovery process from a sport injury.
It includes:
Test: Jump, Power-Force-Velocity Profile, Balance
Biofeedback exercises
COGNITIVE
Support for cognitive assessment and rehabilitation.
It includes:
Cognitive exercises: Attention, Memory, Executive functions, Perception
Request information on BAIOBIT