Papers
Oct 2022
VIRUS PANDEMIC: the importance of respiratory function tests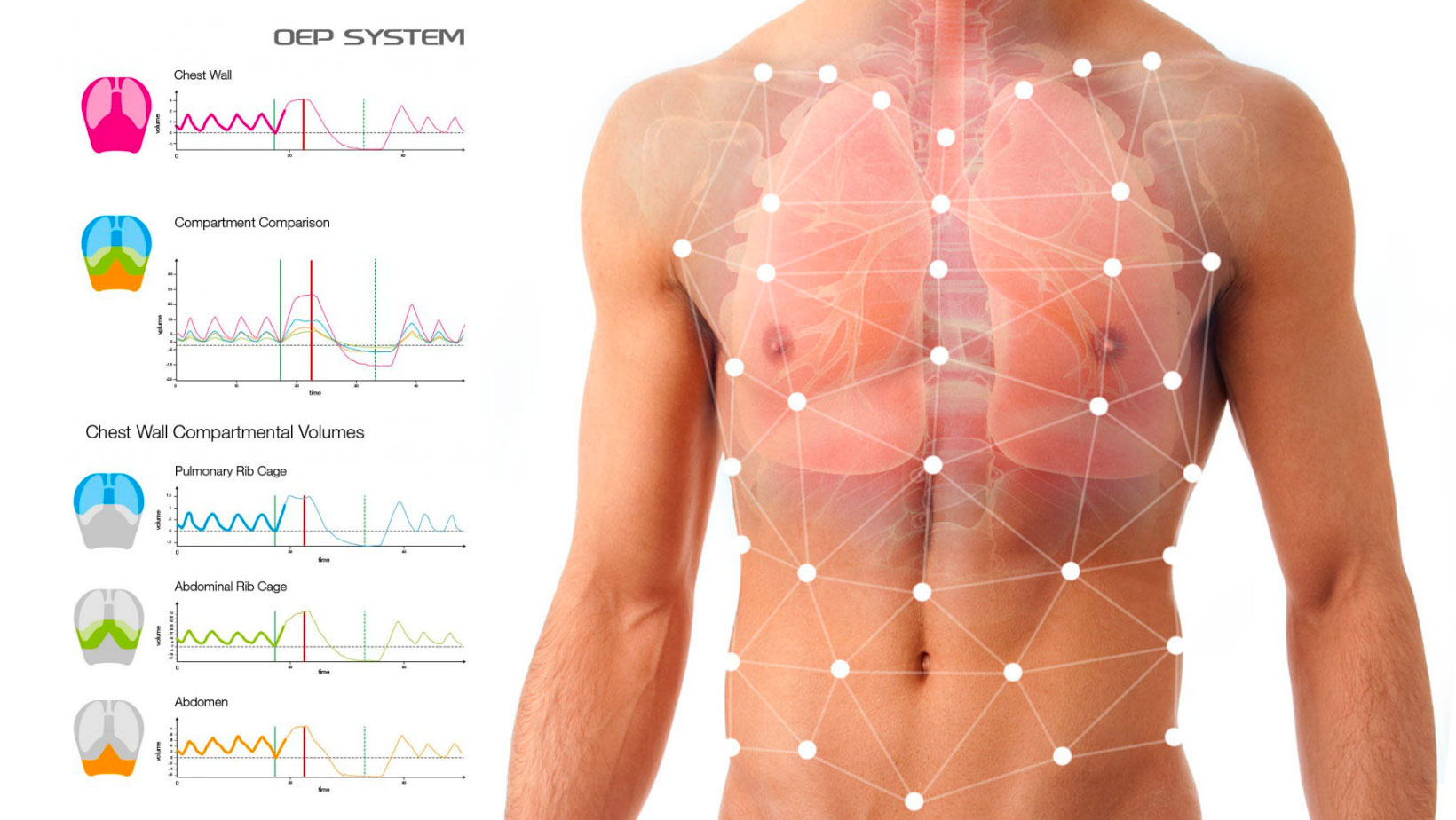 At the time of a new respiratory virus pandemic, we must raise awareness about the importance of standard lung functions tests that assist clinicians in the decision-making process. The downside to these tests, however, is that they can spread the infection because they generate droplets.  
This study sheds light on how to investigate the post-COVID-19 syndrome with our optoelectronic plethysmography system, without the use of mouthpiece, thus reducing the risk of infection spread.  
In particular, by assessing the pulmonary function on some post-ICU patients, it was found that a normal ventilatory pattern at rest, a restrictive pattern located in the ribcage during vital capacity, and surgical mask significantly increase minute ventilation. 
We would like to thank the Politecnico of Milan and the University Hospital "Luigi Sacco" for this great scientific contribution which highlights the essential role of unconventional lung function tests and the important information they can provide.